The rising cost of real estate, combined with increased mobility and focus on collaboration, has resulted in the average workstation footprint shrinking rapidly and has spawned a trend towards workplace space optimization. Those are the reasons why the trend is to optimize spaces and create more and more "resilient workspaces".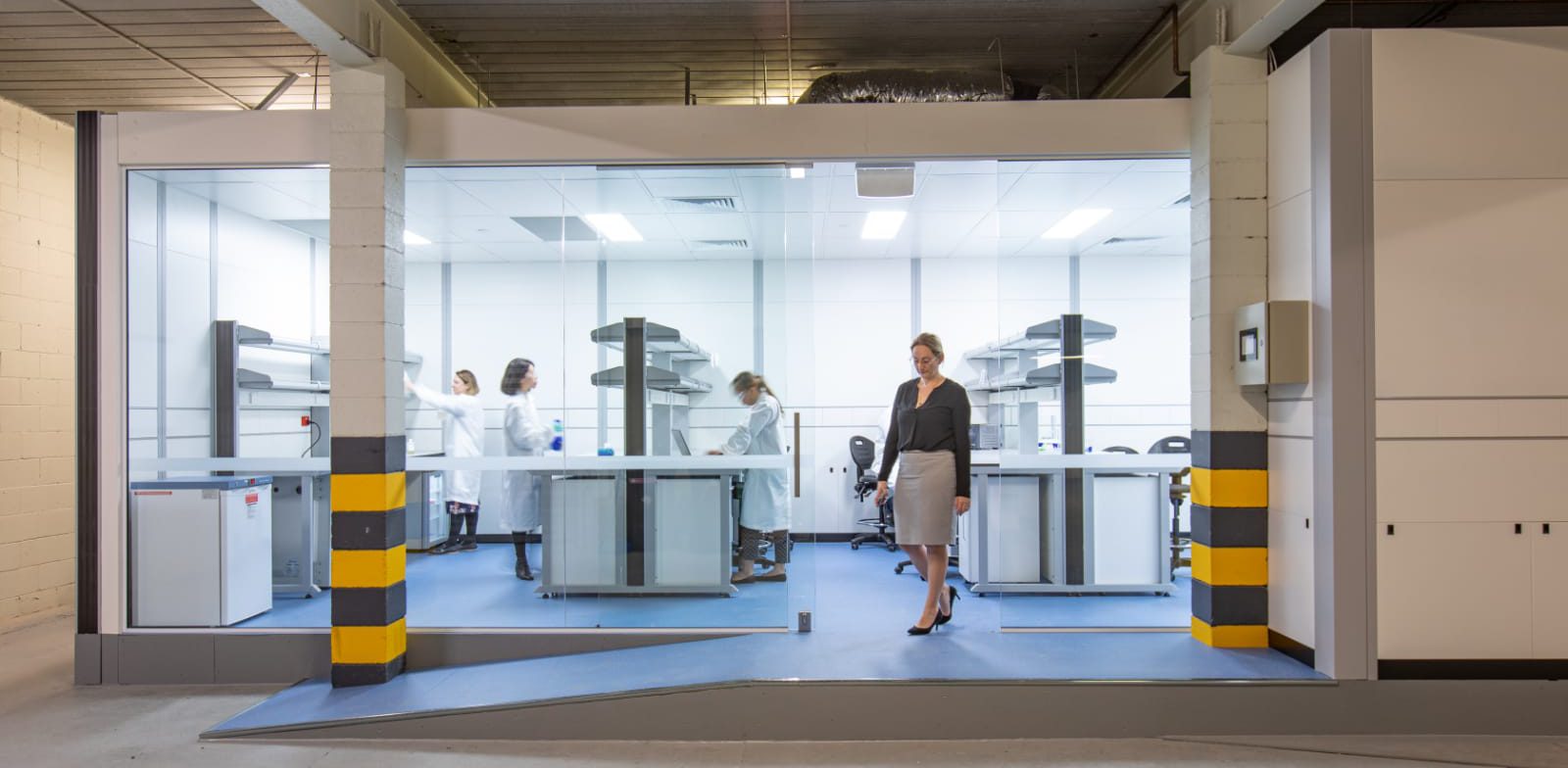 A "resilient workplace" is actually a flexible workspace that can evolve over time. Resilient workplaces use real estate more efficiently and cost-effectively. They support future changes, enabling organizations to experiment with different kinds of spaces and implement changes quickly.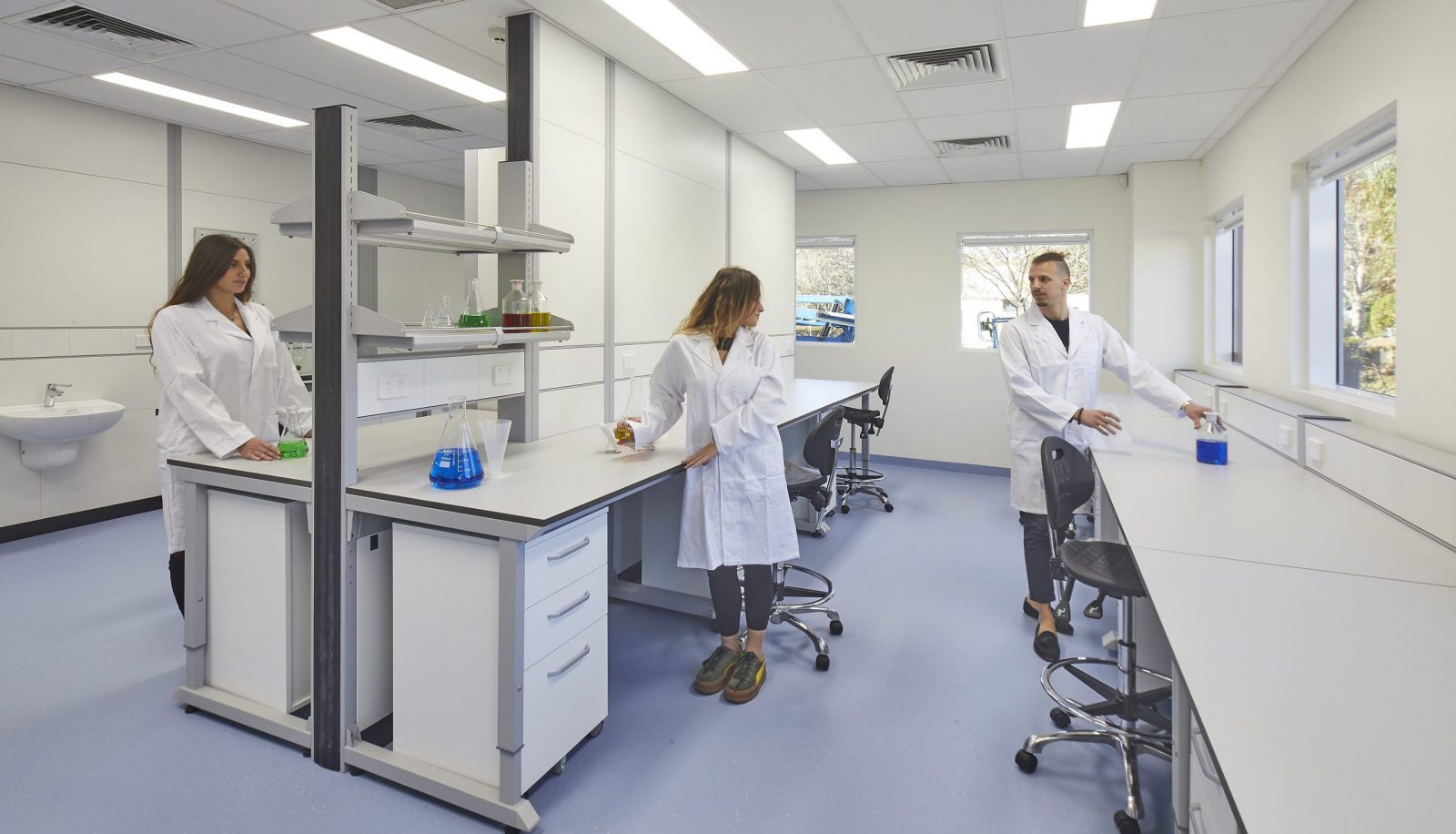 Traditionally, drywall is constructed at the beginning of a project. Then the other trades are required to work around the walls already in place (e.g., electrical, network cabling, painting, carpet, cleaning, furniture, equipment, etc.). Scheduling and coordination of these subcontractors create longer delays in building the project, at a higher cost. Modular tech walls reinvent this process by treating full-height walls like modular furniture. The building shell made up of electrical, cabling, suspended ceiling, carpet, and perimeter finishing is executed in an open space without the presence of walls to obstruct.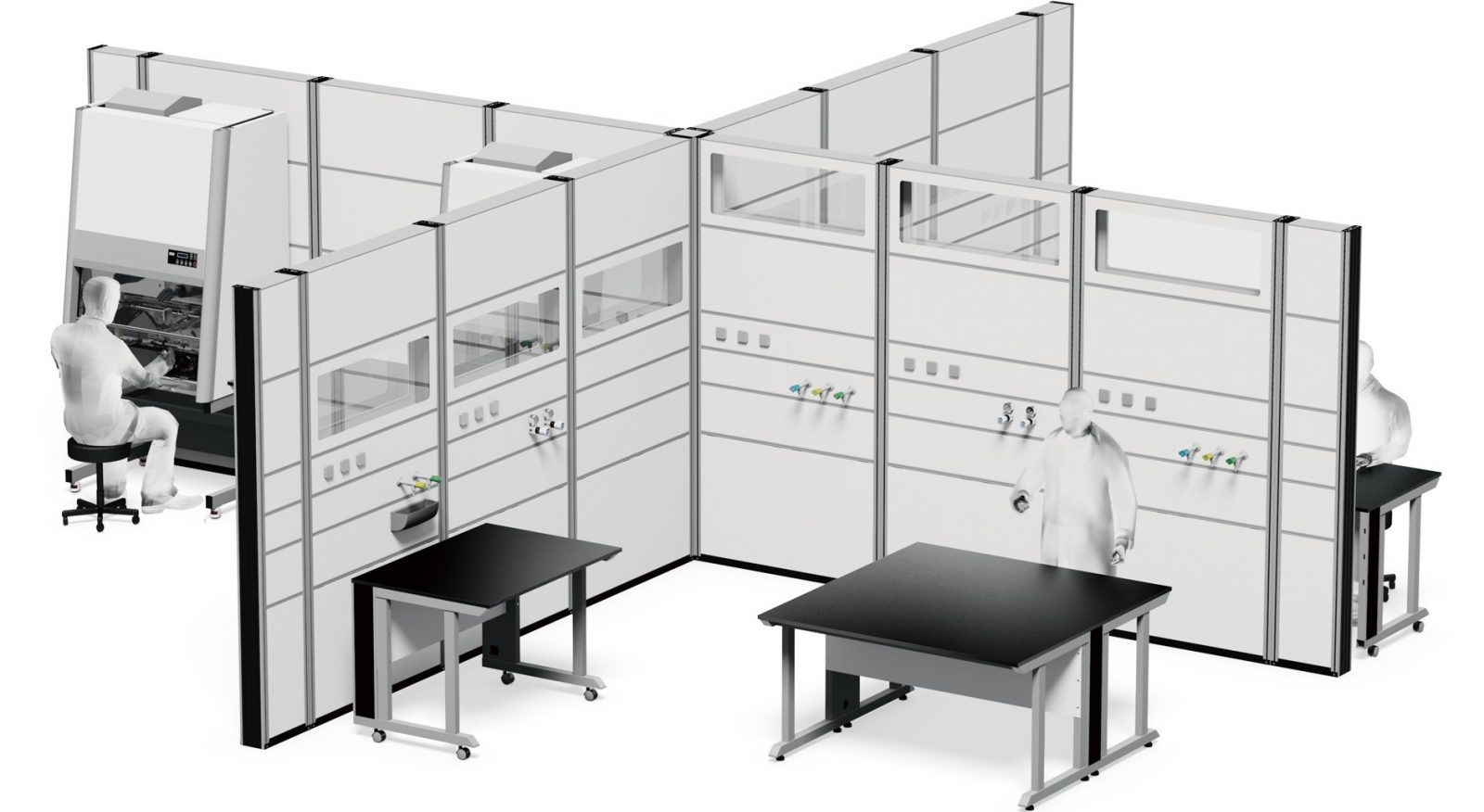 Modular tech walls represent the best and most effective cost alternative to drywalls.
With the possibility to incorporate doors, and several blind or glazed combinations, this system allows a continuous reconfiguration of the laboratory, enhancing space-saving and adaptability along with a full aesthetical consistency of space.
CHC LAB International  |  calle de Siete Picos, 5


28108 Alcobendas, Madrid, Spain  |  Office: +34 917 95 75 26




Privacy Policy
CHC LAB International
calle de Siete Picos, 5
28108 Alcobendas, Madrid, Spain
Office: +34 917 95 75 26